Learn How to Boost Your Confidence Level
Self-confidence is an individual's ability to be able to express thoughts and actions with self-conviction and assurance. You may wonder why there are people who are able to perform and project something without so much hesitation. Well, they just have the right level of confidence.
Confidence is neither inborn nor hereditary, meaning it can be acquired and learned by anyone. People who lack the said ability tend to easily shy away from even a small crowd, they tend to underperform in their jobs and assigned tasks, or they do not speak their minds. But anyone can achieve a certain level of confidence with gradual exposure to people and situations.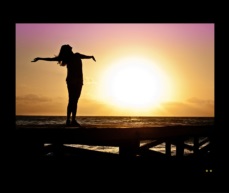 Expose Yourself
An effective way to build self-confidence easily is to immerse yourself in various activities. Whether you belong to an academic organization, working for a company, member of a club or association, expose yourself whenever there is a chance.
You may want to join programs and be given a specific role or assignment to work on. If you got talent such as singing or dancing, do not keep it to yourself. Let everyone know that you have the skill. With that, you will receive praises and acknowledgements which will help you boost confidence.
Get yourself involved in different activities and programs in your organization or community and notice your confidence level increase.
Be Presentable All the Time
Projecting a presentable look all the time is a sure way to boost confidence level. Learn how to dress up properly and neatly so you will look good and pleasant.
Always remember to dress up to please yourself and not other people, so do not be too conscious of what to wear, but of course, always dress up according to the occasion. Avoid casual attire in a corporate office. Be in formal or semi-formal attire when attending special occasions.
You will not only look good with proper and comfortable clothing, you will also feel good about yourself. Then, people will admire you for being constantly presentable.
Learn to Face Your Fears
Personal fears hinder some people to come out of their shell. They are scared of making mistakes for fear of being criticized so they would rather stay in one corner.
Everyone has their own fears and unless these are conquered, confidence will be hard to attain. The way to face your fears is to indulge in it. For example, if your fear is public speaking, get over it by volunteering to speak before a crowd.
If your fear is socializing with different people, start joining events and occasions especially if there are invitations from friends. Unless you act on your fear, it will remain as that and it will bring down your self-esteem.
You will realize that you have built a good level of self-confidence because you will experience the transformation in you. And when you look back on how you were before, you will only tell yourself that you were right after all in believing that you can do the things you thought you would not be able to do.